INDIVIDUAL LESSONS | Private Tango lessons in Rome
Private Tango lessons with Argentine teachers


TANGO One-to-One - Enter Walking, Exit Dancing
Do you want an experienced professional all to yourself?
Do you want true masters of Argentine Tango dedicated to you who can reveal all the secrets of Tango to you?
What gives you a mastery to move in this environment?
Private Tango Rome lessons are the ideal choice for those who want to maximize learning time. It's like making a bespoke suit, working on your mistakes, correcting them immediately and optimizing your learning process.
In the Private Tango Lessons in Rome you will have a personal trainer for your individual tango lessons at home or at the registered office or other place to be agreed dedicated only to you. It is possible to book private Tango lessons in Rome individually, alone or as a couple.
If you decide to take private tango lessons in Rome you will have the opportunity to dance all the time directly with the teacher. Many times to physically try the direct experience in an individual meeting means to immediately understand a movement, this is worth much more than a thousand words.
If, on the other hand, you decide to take a private tango lesson in Rome as a couple, the cost is the same if you do it alone or if you do it as a couple. If you have a steady tango partner, a dance couple, perhaps this is the right opportunity for you. All the tango lessons when you want and where you want, to learn this dance from the start and become a real "milonguero", that is, a tango dancer or one of the beautiful Tango dancers!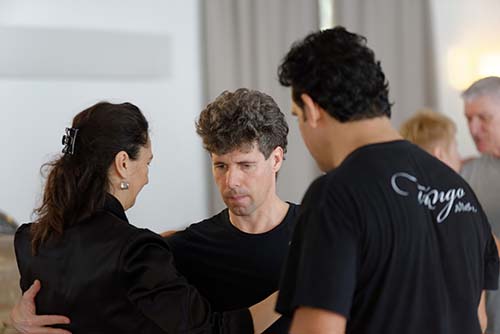 If you want to book lessons now with
The Argentine master Fernando Serrano you can call (+39) 333.4062669
if you want to take lessons with Silvia Colli, you can call (+39) 333.5300844


Private Tango Lessons during Tango Events or Holidays - If you want to dedicate a full immersion to the study of Argentine Tango and you do not have time during your daily life, what better opportunity to participate in one of our events and book in addition to group lessons also private Tango lessons with a teacher all to yourself!

We combine trips to the study of Argentine tango alternating moments of training and learning with moments of practice and socializing. If you want a Tango professional who will help you deepen your mastery in Tango dance and who will give you a quick and effective teaching, reserve an event and the teacher all for you! Take a weekend of free time and immerse yourself in a full immersion dedicated to Argentine Tango, contact us!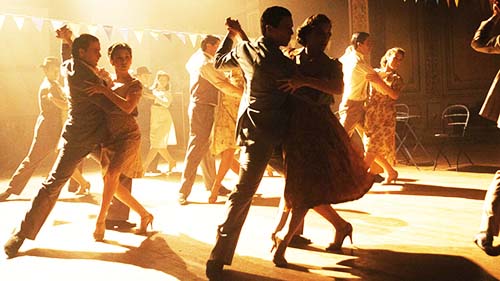 You want to try a tango holiday with Tango Allegria?
Book your teacher for individual lessons?
Do you want to know which is the next available event?
Click here on the link to find out!
Register ... We are waiting for you!!!
---
Experience and dance Tango worldwide
Discover the best milongas and favorite destinations for Tango fans, all over the world.
Discover the Tango Allegria event closest to you.
Join our group and make new friends around the world.
Discover new passions organised by our Tango friends.