TaRAnTaNGo | 21st -28th July 2024

Passionate TANGO and wild PIZZICA
In July an unforgettable Tango meeting among friends in Southern Italy!
A wonderful experience, in a fabulous location,
seafront hotel, accompanied by Fernando Serrano and Silvia Colli
An original proposal, full of surprises, to enjoy memorable summer holidays together!
This year facing the sea in the magnificent setting of Castro Marina, one of the most coveted places in all of Salento.

A journey through the roots of the wonderful land of Salento full of traditions, music and dance. We will retrace the historical places of TaRANTanNGo, where all the culture of Argentine Tango was present, in the squares, festivals and most beautiful villages in Italy.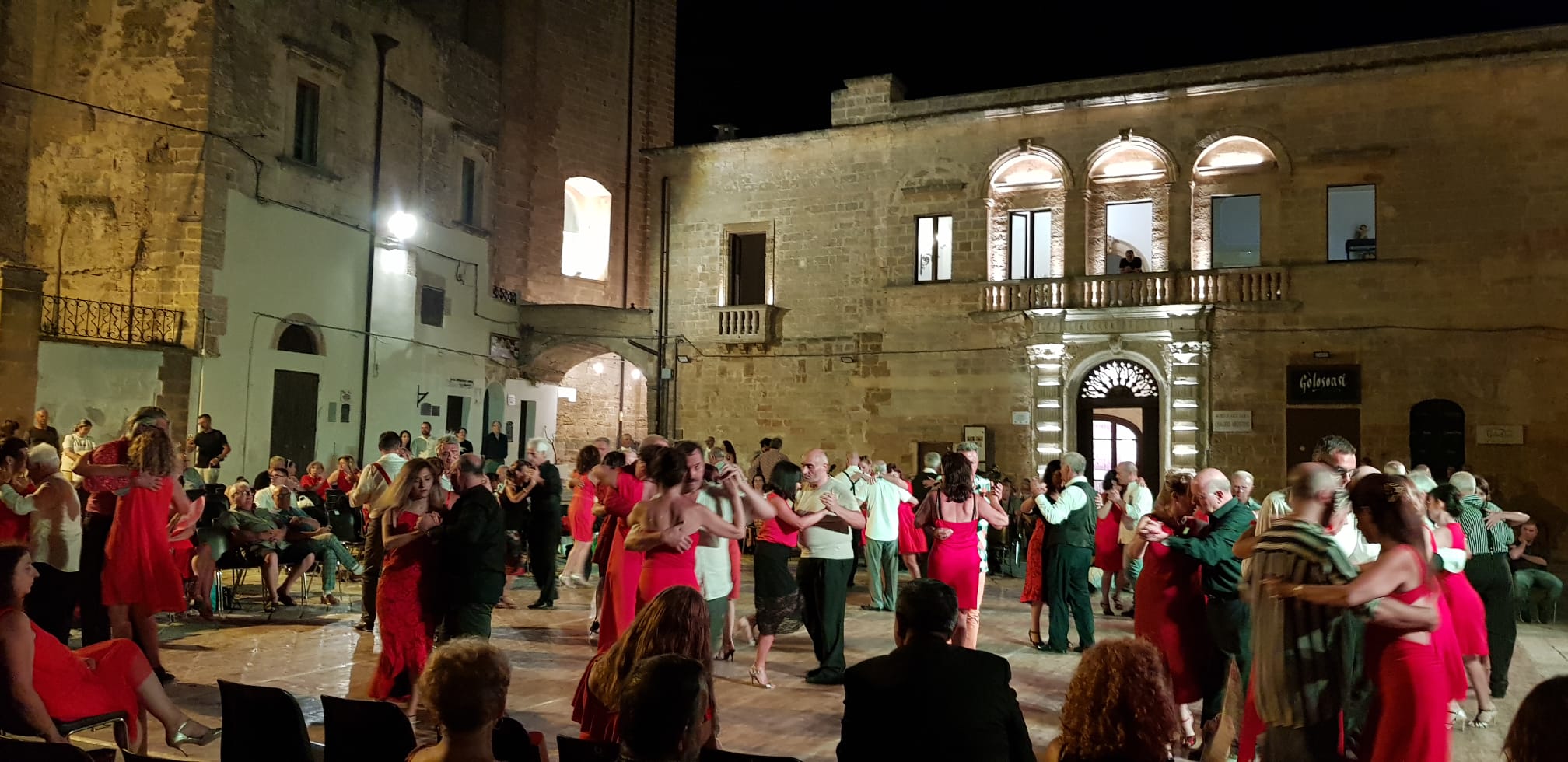 TaRANTanNGo, will be a journey of reunion, rediscovery and rebirth in Salento,
accompanied by the sun, the sea and the wind!

We are waiting for you for a summer with friends that is always unique and fun!
Discover our hotel
I Maestri di TaRAnTanGO 2023


The masters Fernando Serrano, Silvia Colli, Marco Greco, Stefania Filograna will be with us,
who with passion and joy will overwhelm our emotions in an experience to be danced
| | | | | |
| --- | --- | --- | --- | --- |
| | | | | |
| Silvia Colli | Fernando Serrano | Stefania Filograna | Antonio Lalli | Marco Greco |
wild PIZZICA ...
... Passionate TANGO
TaRAnTaNGo ti offre:



• Seafront hotel stay
• Half board, drinks included
• Swimming pool with umbrella and sunbeds
• Welcome drink
• Milongas on the terrace overlooking the sea
• Tarantella Salentina seminars
• Tango, Milonga and Vals seminars
• Visit to the best beaches of Salento
• Visit to the most beautiful villages in Puglia
• Tastings of local foods
• Free parking and wi-fi
• Dancing evenings in the open air

<<< Easy access to the natural pools of the marine reserve
TaRANTaNGo
21st -28th July
(8 days - 7 nights)

To receive more information about the event
Call Us Now
What will we do together? Dancing .. and Surely many baths in an uncontaminated turquoise sea,
but also cultural visits in a land rich in art, history and local expressions.

If you want to come to Salento and dance Tango and have fun together with TangoAllegria
in another period... we will be there!
Come to Tango in Salento the end of summer event in Castro Marina from 1 to 8 September 2023
Simply one of the best times to visit Salento.

For info on TANGO IN SALENTO click here


We will discover many beaches of Salento and Terra d'Otranto, which in the province of Lecce,
have been awarded with the international Blue and Green Flag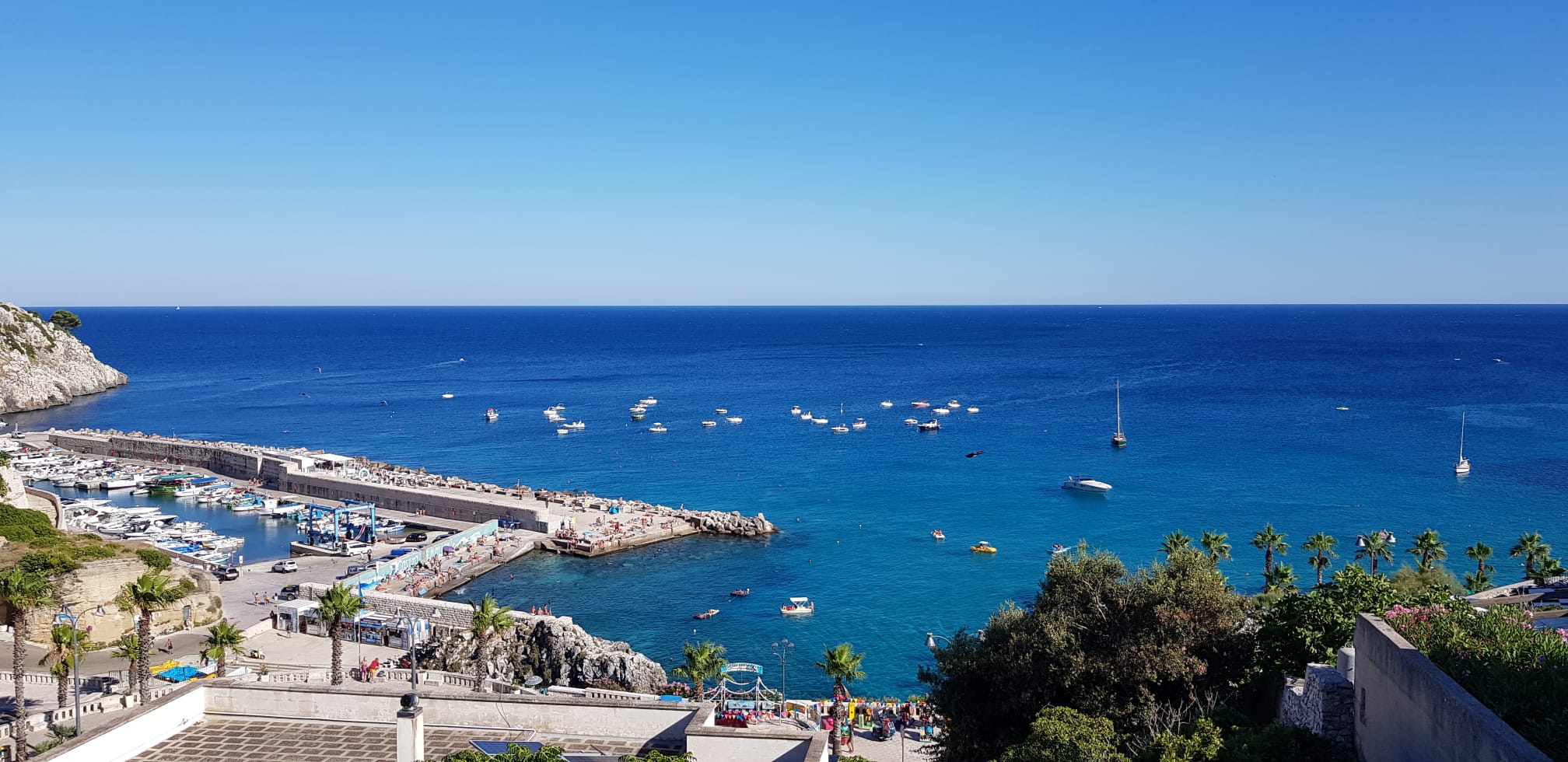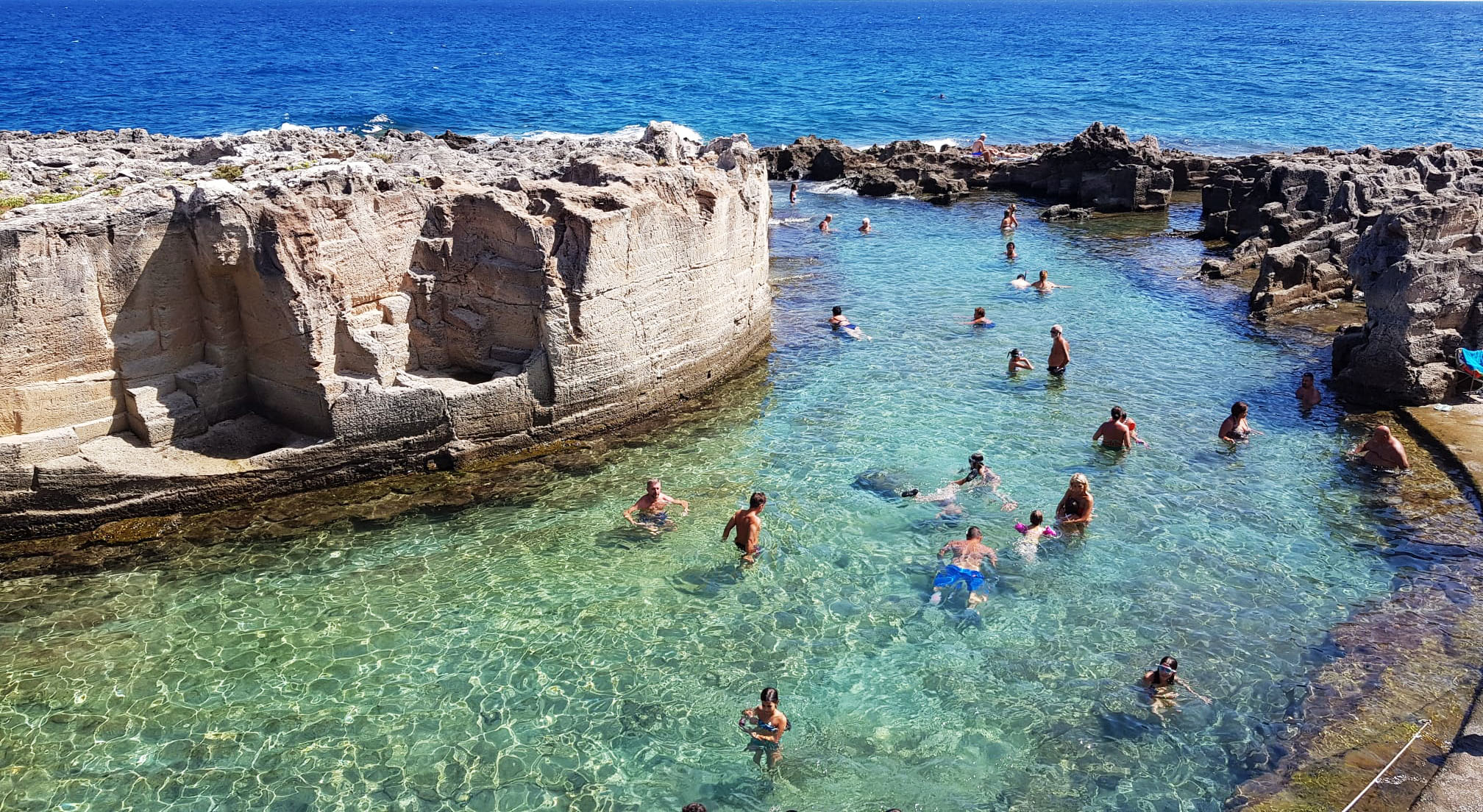 The most beautiful beaches of Salento
Punta Prosciutto

Porto Cesareo (Le). Expanses of very fine white sand, crystal clear water and splendid dunes dotted with luxuriant vegetation, as well as rocky seabeds perfect for diving worthy of the tropics.



Porto Selvaggio

Nardo (Le). Vast natural park overlooking the west coast, pebble beach on a charming cliff, and turquoise waters in the small bay.



Lapillo Tower Porto Cesareo

(Le). An expanse of white sand and very blue sea the seabed is very shallow but also very suitable for diving.



Punta della Suina

Gallipoli (Le). Famous beach renamed as the Caribbean of the Ionian, sweet coves between the dunes and shallow waters of clear sand.



Inlet Acquaviva

Marina Marittima (Le). Very suggestive cove surrounded by sheer cliffs with vegetation, access facilitated by ladders and a small equipped refreshment point.



Cave of Poetry

Melendugno (Le). Incredible cave today filled with sea water, it can be easily reached on foot or by boat, for the daredevils a dip in the blue among the rocks.



Beaches of Castro Marina

Castro (Le). Stretch of coast full of natural caves and crystal clear waters on which the white village of Castro stands out. Entering the caves is fascinating and bathing in the crystal clear waters even more.



Porto Badisco

Otranto (Le). Wonderful inlet near a small fishing port, corner of unspoilt nature in the land of Otranto, landing place of the legendary Aeneas.
Castro Marina ...
A wonderful place awaits you!!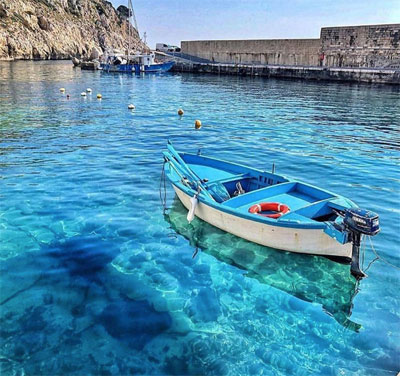 How to reach us:
✈️ PLANE: BRINDISI Airport (BDS) + Transfer or taxi to the Hotel (90km). www.ryanair, www.easyjet.it , www.ita-airways.com
🚂 TRAIN: LECCE Central Station + Transfer or taxi to the Hotel (45km). www.trenitalia.it , www.italotreno.it
🚕 TAXI / TRANSFER: private from/to Lecce/Brindisi
🚌 BUS: Low cost bus from the main Italian cities to Lecce. www.flixbus.it
🚗 CAR: Highway up to Bari then Strada SS16 up to LECCE continue up to Maglie. Take the exit for POGGIARDO SP367 up to Castro Marina Via Panoramica.
DO YOU WANT TO SHARE THE JOURNEY?
If you wish to share the trip with other participants we can put you in touch. Write an email to info@tangoallegria.it
To receive more information about the event
Call Us Now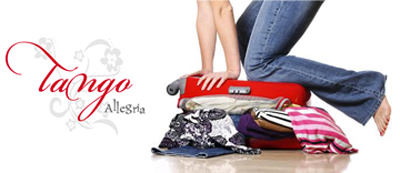 Info e Reservations: +39333.5300844 - tango@tangoallegria.it