NEW YEAR TANGO MEETING | 30 December - 2 January 2024

Celebrate New Year's Eve with TangoAllegria, if you signed up in time! :)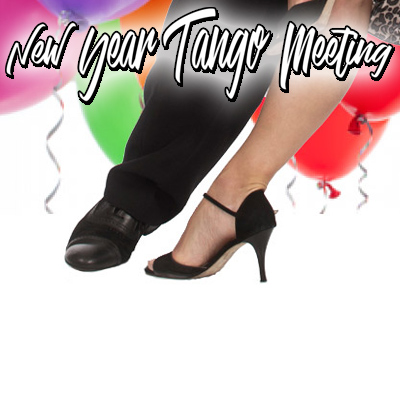 What do you do on New Year's Eve?

Do you want to spend an absolutely special and out of the ordinary Tango New Year? With many friends passionate about Argentine Tango, with tango lessons, Milongas and many other surprises?

We have organized the funnest tango event of the year for you!!

An explosive cocktail in an all-inclusive formula with many surprises

New Year Tango Meeting on New Year's Eve is an international meeting,
a tango event dedicated to all tango dancers
who want to have fun and who share the popular spirit
of dance and our motto: Tango con Allegria!
We invite you to spend the Christmas holidays together in the ancient Borgo of the Hotel Casale **** surrounded by an enchanting landscape of the hills around Ascoli Piceno. The Borgo, now renovated and turned into a modern Resort, offers its guests tennis courts, covered parking, two swimming pools, indoor and outdoor, and a wellness center with relaxation area, solarium, sauna and Turkish bath. To spend a New Year's Eve embrace yourself in the warm embrace of Tango, good company and excellent food. A unique and evocative New Year's Eve at the Casale Hotel will be the meeting point to share opportunities for sport, relaxation, "remise en forme", in a cheerful and relaxed environment!
New Year Tango Meeting on New Year's Eve will be a party from start to finish,
where you are not just a guest, but where YOU are the protagonist!
Do not miss the opportunity to pass
a different, unique and memorable New Year of tango together
to the funniest tango association in all of Italy....
TangoAllegria ... a whole Guarantee !!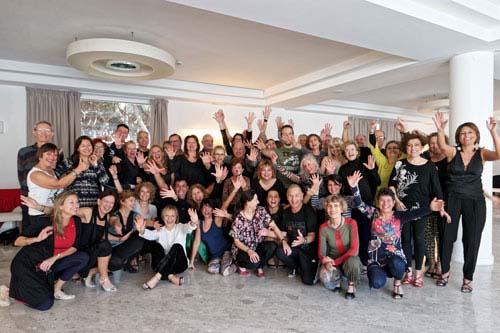 Get to know our Hotel - Hotel Casale ****
From the intense green of the hills, the irises range freely for kilometers, until they are tinged with the blue of the Adriatic. This is the surprise that the Hotel Casale offers to those who know how to listen to the territory: endless landscapes that evoke exciting stories, perfumes that contain the most authentic tastes that the earth offers, magical stays punctuated by relaxation and well-being. Il Casale is the scenario for a perfect holiday, enhanced by attention to detail and enriched by the varied tastes of regional cuisine.
| | |
| --- | --- |
| | |
What we will do with competence,
passion and dedication...

> Everything well organized in an All Inclusive package
> Reception and welcome toast
> Argentine Tango lessons and other educational activities
> Afternoon and evening milongas
> Milonga Gran Gala on 31 December 2023
> Typical New Year's Eve toast
> TangoAllegria Staff entertainment
> Milonga Matine on 1 January 2024

What we definitely won't do... :)

> Never get bored, because we are Tango and Joy!

> The typical dinner to spend 5 hours at the table with excess food, because we are dancers and therefore we celebrate by dancing on the dance floor, all Tango y mucho mas!

> Places are limited and reserved for members only upon reservation by 11/30/2023, so reserve your place now! There are no external entrances.

In the enchantment of the Hills
wrapped in the embrace of Tango
in a magical harmony capable of restoring balance and serenity
NEW YEAR TANGO MEETING proposes:

- Stay in an exclusive 4 **** hotel
- Welcome toast
- Half board (drinks included)
- Tango, Milonga and Vals lessons
- Afternoon and evening milongas
- Live music
- New Year's Eve with midnight toast
- Entrance fees to the Hotel's Spa and Wellness Centre
- Free covered outdoor parking

We will be accompanied by:
FERNANDO SERRANO (Arg)
SILVIA COLLI
(It)
ANIBAL CASTRO
(Arg)
ANTONIO LALLI
(It)
ILARIA CARAVAGLIO
(It)
ADAN EL CAPITAN
(Arg)
Are you curious and want more information about our proposal?


To get the details Clic

here ⬇️




INFOLINE:
+39 333.5300844
(Engligh-French-Spanish-Russian-Italian)
---
Experience and dance Tango worldwide
Discover the best milongas and favorite destinations for Tango fans, all over the world.
Discover the Tango Allegria event closest to you.
Join our group and make new friends around the world.
Discover new passions organised by our Tango friends.