TANGO ARGENTINO
Eventi e Vacanze Tango
TANGO JOY STAFF | The Masters of Argentine Tango
Argentine dancers, teachers, musicians and singers all gathered in the Tango Allegria staff
There are numerous Tango dancers, friends and great tango masters, who collaborate with our association. Teachers, musicians and choreographers, a group of virtuous artists, who with competence and professionalism animate our events, creating a wonderful synergy between them and together with all the participants.
They are our friends, people we deeply admire for their professionalism but also for their great generosity as artists and individuals. The masters are not the protagonists of these tango events, here at TangoAllegria remember that the protagonist is YOU!

If you have not yet participated in one of our initiatives, you cannot miss and discover a new way of teaching and a completely different approach .... Come and have fun with us in tango steps with TangoAllegria.
You will surely find some at our next Tango event.
Do you want to know what event it is?
Click here to find out
Fernando Serrano




(arg)

Silvia




Colli (It)

Martha




Giorgi (arg)

Gianluca




Berti (It)

Antonella




Mazzetti (It)

Anibal Castro




(arg)

Rogelio Bravo




(arg)

Stefania Filograna




(It)

Caterina Perre




(It)

Antonio Lalli




(IT)

Martin Troncozo




(arg)

Fabian Braña
(arg)

Sergio Cortazzo




(arg)

Silvia Carlino




(It)

Eduardo Moyano




(arg)

Fabiana Fusaro




(It)

Endre




(Hung)

Daniela Ayala




(it)

Fabrizio Mocata




(It)

Virgilio Monti




(it)

Gerardo Agnese




(arg)

Sebastian




de la Vallina (arg)

Fedrica Bolengo




(It)

Corrado Graselli




(It)
You will surely find some of them at our next Tango event.
Do you want to know which one is the next one?
New Year Tango Meeting click on the photo to visit the event page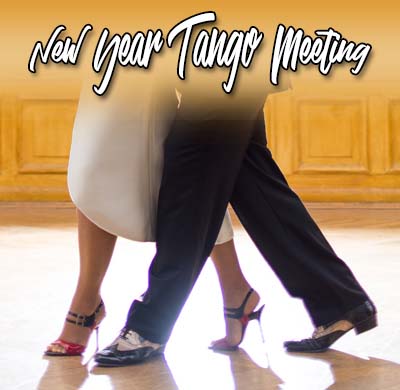 ---
Experience and dance Tango worldwide
Discover the best milongas and favorite destinations for Tango fans, all over the world.
Discover the Tango Allegria event closest to you.
Join our group and make new friends around the world.
Discover new passions organised by our Tango friends.
Are you looking for a unique and unforgettable experience for your holidays? Tango holidays could be the perfect answer for you! Tango is a passionate and engaging dance, with tango holidays you can fully immerse yourself in the fascinating world of Argentine tango while enjoying a relaxing break. Whether you are a beginner or an expert dancer, our tango holidays are suitable for all levels because they are characterized by a sociable and relaxed environment. Plan your next tango holidays with us and make your break unforgettable with Tango Allegria's Tango Holidays!