TANGO ARGENTINO
Eventi e Vacanze Tango
El Tango que Faltaba | Fernando Serrano Ensemble
Argentine Tango Music: El Tango que Faltaba with so much Tango Dance Music


Dear friends tango dancers, in 2019 I finally realized a very important project for me with Argentine tango music and I released my first album. El Tango que faltaba
Because as a tango dancer, as an enthusiast, as a milonguero, I have long felt that something was missing .... El Tango que Faltaba, I awakened a fantasy that lived inside me, an obsession ... time ... with a modern tango, with dance music Tango, Dedicated to all of you ... dancers of this wonderful dance.
If you use Streaming music services.
Here I leave the links of the largest platforms in the world so you can listen
Listen Now El Tango que Faltaba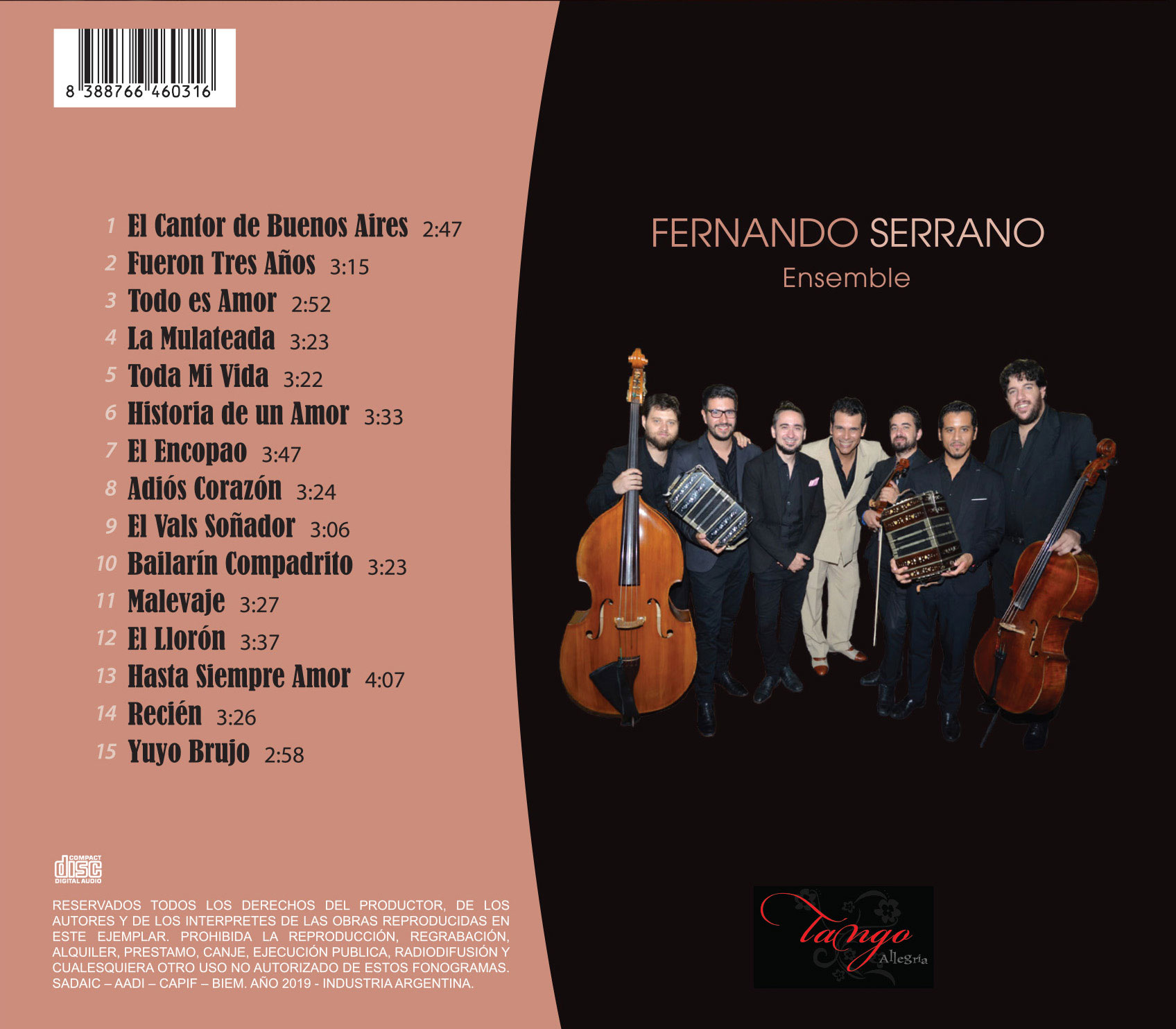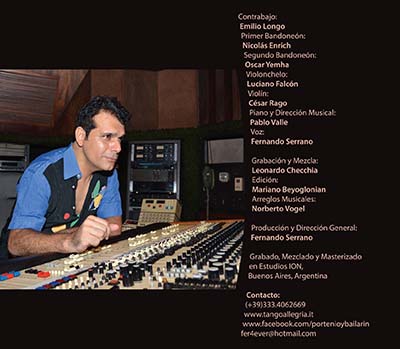 "El Tango que Faltaba"

Fernando Serrano Ensemble

Contrabasso Emilio Longo
I Bandoneon Nicolás Enrich
II Bandoneon Oscar Yemha
Violoncello Luciano Falcón
Violino Cesar Rago
Piano Pablo Valle
Voce Fernando Serrano
Direzione Musicale Pablo Valle

Record & Mix Leonardo Checchia
Edition Mariano Beyoglonian
Musical Arrangements Norberto Vogel
Producer & General Director Fernando Serrano
Grabado, Mezclado y Masterizado en ION studios,
Buenos Aires, Argentina
You can also book

"El Tango que Faltaba"

with tango dance music by clicking here
---
Experience and dance Tango worldwide
Discover the best milongas and favorite destinations for Tango fans, all over the world.
Discover the Tango Allegria event closest to you.
Join our group and make new friends around the world.
Discover new passions organised by our Tango friends.
Are you looking for a unique and unforgettable experience for your holidays? Tango holidays could be the perfect answer for you! Tango is a passionate and engaging dance, with tango holidays you can fully immerse yourself in the fascinating world of Argentine tango while enjoying a relaxing break. Whether you are a beginner or an expert dancer, our tango holidays are suitable for all levels because they are characterized by a sociable and relaxed environment. Plan your next tango holidays with us and make your break unforgettable with Tango Allegria's Tango Holidays!